How to downsize your home without losing your mind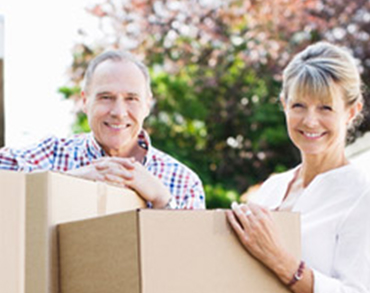 Full article publish on MarketWatch – Sept 9, 2017 10:39 a.m. ET
Packing up a home and moving is always a grueling process, but if you're downsizing after decades and moving into a smaller home or assisted-living facility, it takes special training and sensitivity — in addition to brute strength.
A retirement wave is sweeping across the U.S. — 10,000 people turn 65 every day — and with it comes moves and the remaking of households, which can include the sorting of family furniture, treasures — and clutter.
Enter "senior move managers" to meet this demand. These are professionals specifically trained to help seniors move, find new places for their possessions and get them situated in their new homes. They differ from a traditional moving company because they're working with seniors and their families for weeks before and after the move itself, said Mary Kay Buysse, executive director of Hinsdale, Ill.-based National Association of Senior Move Managers. The hourly fee can range from $50 to $125, and prices are highest on the east and west coasts, Buysse said. The average total cost for a job is between $2,500 and $4,000, though in order to keep expenses low, families and seniors may choose senior move managers to assist in only certain tasks.
Click here to read the rest of the article.